On Wednesday 27th October the first hybrid NPA Annual Event took place both online and in Sligo gathering 150 participants. This was a great opportunity for HANDIHEAT Partners to meet in person and network with colleagues from various NPA projects. 
The conference offered an opportunity to discuss how the perception of the periphery has changed, and initiated or accelerated changes, for example in ways of working, living, providing services, and making decisions in the Northern Periphery and Artic region. The benefits of cooperation across Artic and near-Artic regions also emerged, showing how the exchange of knowledge and expertise between the regions plays a key role in building response capacity and preparedness in the future. 
This was a really inspiring day and wonderful to see the collaborative knowledge transfer of so many projects partners across rural and peripheral regions.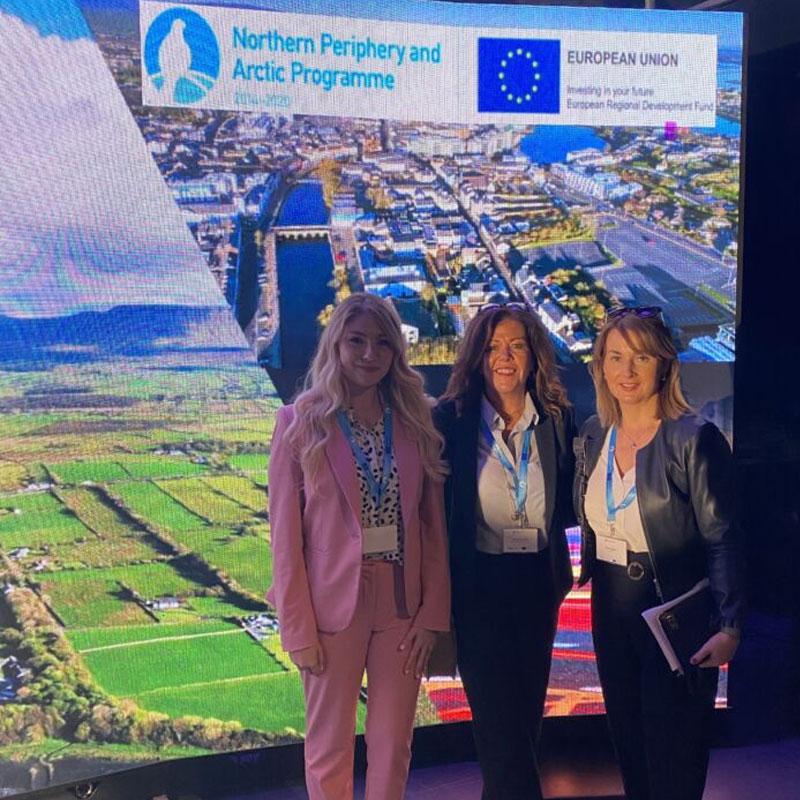 L-R HANHDIHEAT members Amy Lewis, Catherine Savage & Alma Gallagher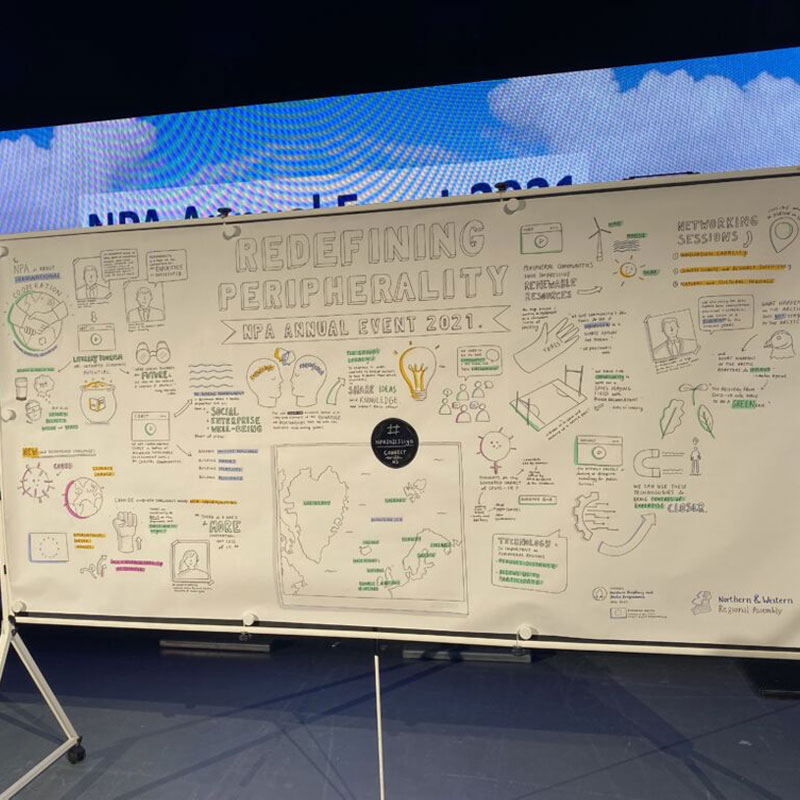 A graphic illustrator created a visual summary of the event, including three thematic sessions: Innovation capacity, Climate Change and resource sufficiency & natural and cultural heritage.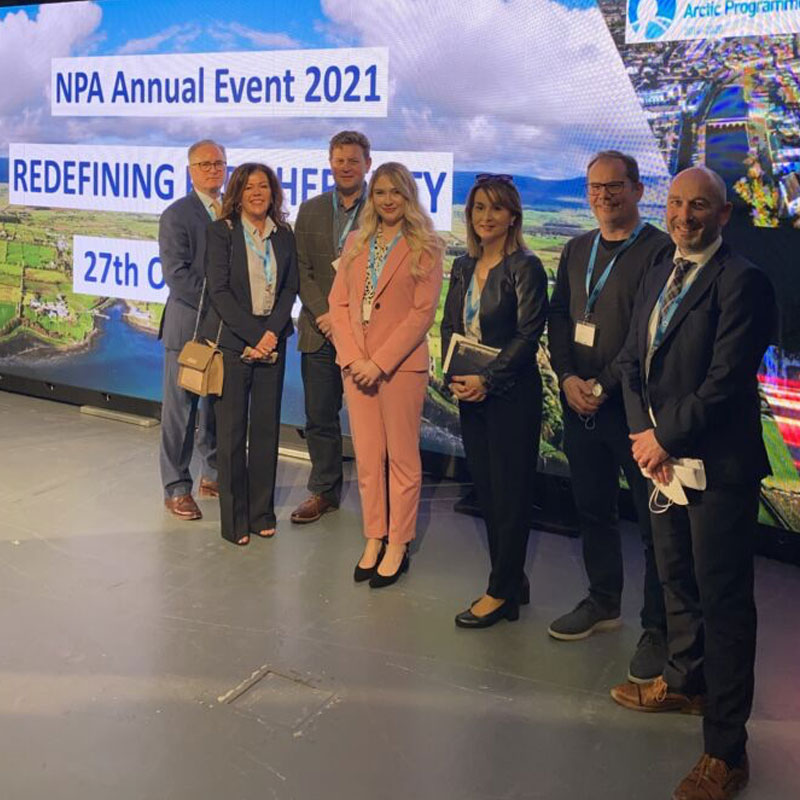 L-R: NPA Programme Manager Christopher Parker, Catherine Savage, Robert Clements, Amy Lewis, Alma Gallagher, Dr. Nick Timmons (SMARTrenew) and Brendan Mooney (EU Programmes Executive).